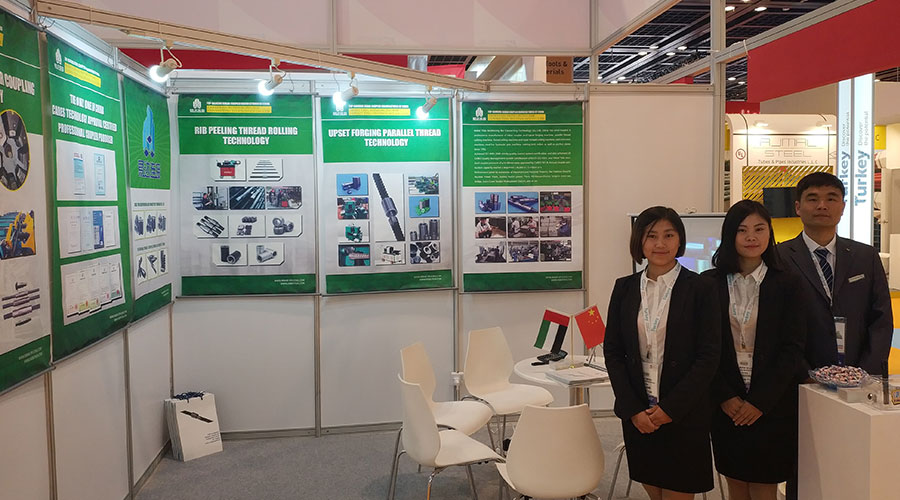 Congratulations to Hebei Yida Reinforcing Bar Connecting Technology Co., LTD., once again, to participate in the BIG5 Exhibition in Dubai, United Arab Emirates, and to be a complete success.
The BIG5 Industry Exhibition in the Middle East, which started in 1980 in the Middle East, is an influential and largest exhibition of construction, building materials and services in the Middle East. As a well-known enterprise in the domestic steel and mechanical connection industry, Hebei Yida has participated in this year's event from November 26-29th.
The BIG5 provides a face-to-face business communication opportunity to contact with Middle East countries buyers, also provides a chance to show the company brands like Hebei Yida Reinforcing Bar Connecting Technology Co., LTD which has the capacity for independent innovation of manufacturing enterprises in China.
In the Middle East market, Henglian brand series products of reinforced mechanical connection of Hebei Yida Reinforcing Bar Connecting Technology Co., LTD has always been to superior quality reasonable price and customer's favour, meanwhile product performance also not inferior to European and American developed countries of similar products.
This year, Hebei Yida successfully passed the UK CARES quality management system and product technical certification, so it is more and more popular among professional buyers and project customers in the Middle East market.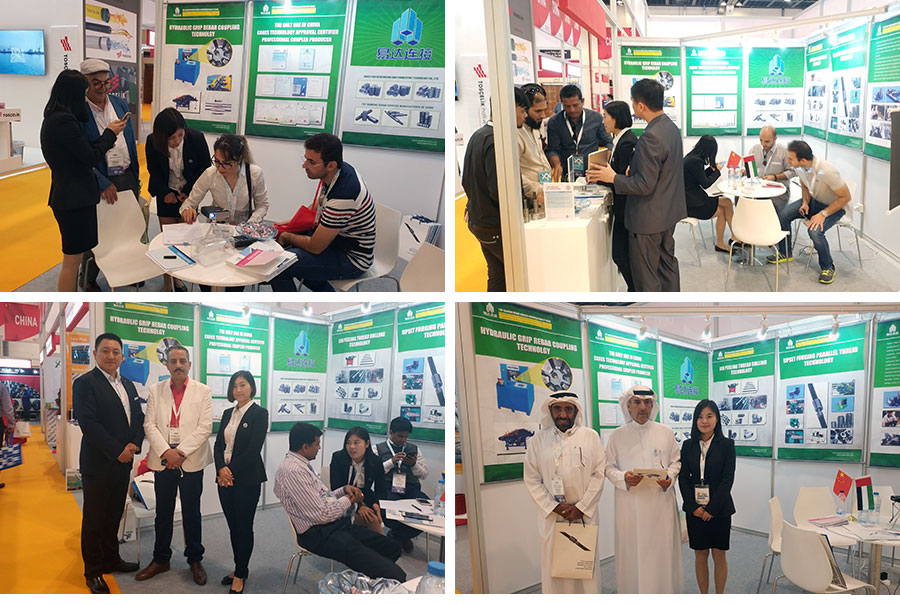 During the four days of exhibition, Hebei Yida showed advanced equipment and exquisite craft to the Middle East and global purchasing customers, In-depth conversation with the visiting customers, The BIG5 show had played a good role in promoting for the company's international trade channels of business development and further enhanced the brand influence.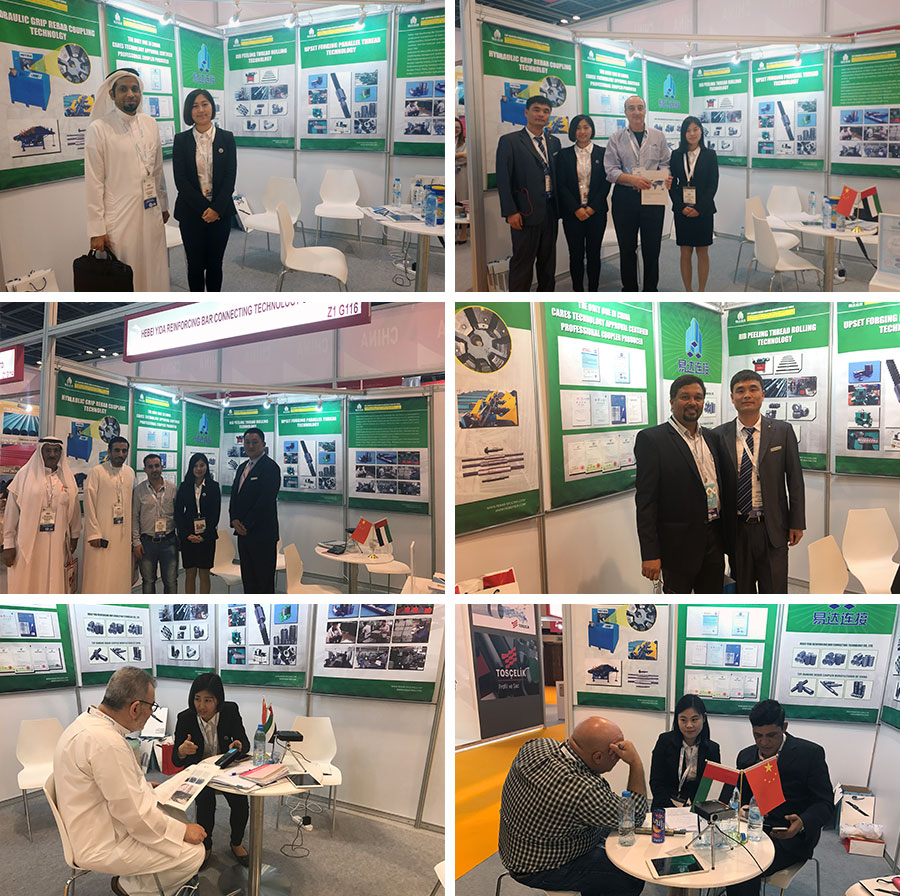 Hebei Yida's booth was warm and orderly during the exhibition, and the Hebei Yida's staff warmly received visitors and seriously answered all kinds of questions. After the meeting statistics, at this exhibition Hebei Yida's booth has received hundreds of customers, and some of the buyers request to quote and place order on site. In addition to the upset straight thread rebar coupler, cold extrusion rebar coupler, tapered thread rebar coupler and other normal products, by Hebei Yida company independent research and development production of high strength and impact resistance rebar coupler and matching supporting GIRP machine, automatic rebar feeding machine and other complete sets of processing equipment is also highly concerned by the purchasers, with its exquisite manufacturing process and detail treatment has received the customer's unanimous praise.
Send your message to us:
---
Post time: Dec-12-2017